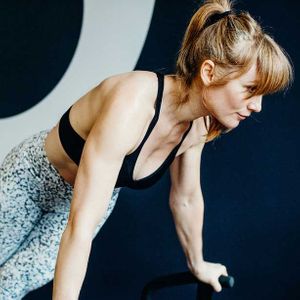 General Terms & Conditions
Instructors and classes are subject to change without notice.
Studio 45 is a cashless studio.
Studio 45 accepts Mastercard, Visa, and American Express.
Studio 45 is not responsible for any bank overdraft fees.
All classes must be prepaid.
All sales are final. Classes are non-refundable, exchangeable or transferable.
Grip Socks are required. Bring your own or they can be purchased in studio.
Cancellation Process & Policy
What if I need to cancel my class?

It's easy! log into MindBody, go to My Info, click My Schedule and click Cancel next to the class time.
What is the cancellation policy?

● We require 12 hours notice before making Any kind of changes to your schedule. That means you can cancel or change classes up to 12 hours before class start time without a fee.
● Unlimited memberships/packages are charged $25 for changes made within 12 hours prior to class time. This includes late cancels and no shows.
● Package members will simply forfeit their class.
● There are no exceptions. Please do not ask.
● In the event of defaulting with our 12 hour cancellation policy all clients authorize Studio 45 to charge their card on file for any no show and late cancellation fees.
● Private/Duo classes require a 24 hour cancellation. Less than 24 hours incurs a $25 fee.
● All sales are final. Classes are non-refundable, exchangeable or transferable.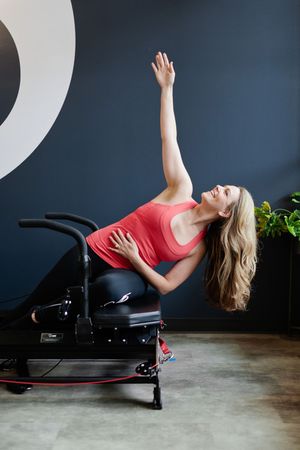 Waitlist Process & Policy
What is the waitlist?
If a class you'd like to take is full, we highly recommend putting yourself on the waitlist. Not only is there a good chance you'll get into the class but it also helps us know where to add more classes.
How does Studio 45's waitlist work?
● First, purchase a class or series. If you do not get a spot in the class, your account will be credited.
● To get on the waitlist click the"Book" button when the class reads " Waitlist Only". If a spot opens, you will be added to the class and receive an email/text confirmation.
● Please remember to "opt-in" for email notifications in your profile if you choose to use the waitlist.
● The waitlist closes 12 hours prior to that class start time.
● If you no longer want a spot in the class, you need to remove yourself from the waitlist 12 hours in advance of the class. If you are added to the class and fail to remove yourself in time, you will lose the class credit and incur late fee if applicable.