First Class at Studio 45?
NO WORRIES. HERE'S ALL YOU NEED TO KNOW TO ROCK YOUR FIRST STUDIO 45 CLASS
STEP 1: TAKE ADVANTAGE OF OUR INTRODUCTORY OFFERS
Strengthen & Sculpt At Any Fitness Level
Whether you're new to working out or a competitive athlete, Studio 45 classes can be customized to your needs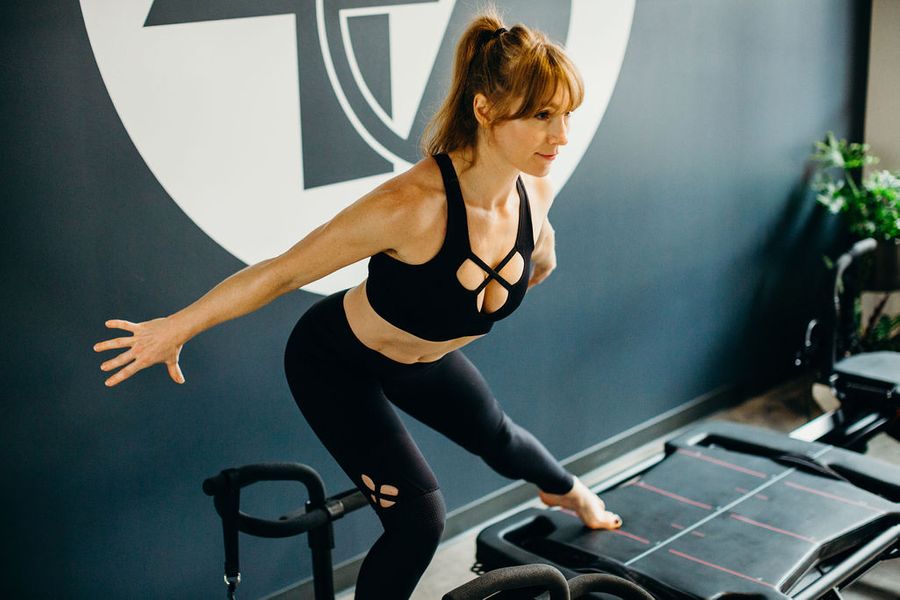 High-Intensity, Low-Impact Classes
Get your heart pumping and jumpstart your metabolism as you work multiple muscle groups at the same time. We'll focus on building core stability and long, lean, sculpted muscles. Expect a muscle-shaking good time, no matter your fitness level!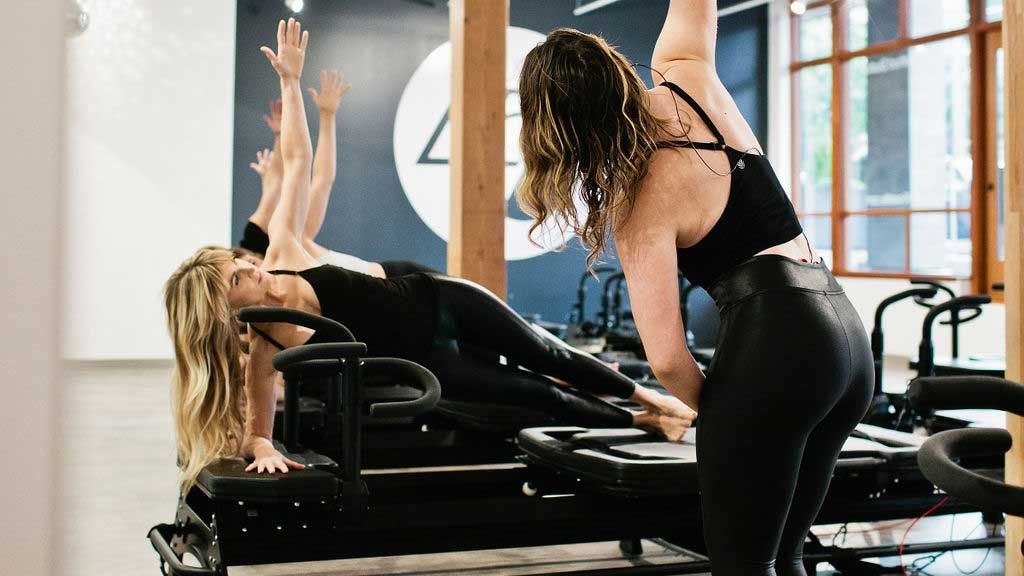 No Pilates or Reformer Experience Required
Beginners welcome! Our instructors will guide you to ensure you know what to do and are getting what you need out of the workout. We keep our classes to 11 people or less to provide personalized support so you'll know when you're doing the movements correctly - to avoid injury and maximize the results.
Personal Space & Individual Attention
You'll have your own personal reformer machine for the duration of the workout, allowing you to workout in your own personal space but still benefit from the group energy and momentum.
We keep classes small (11 or less people) to ensure every member gets exactly what they need from the workout and the instructor can be attentive to your individual needs.
4 Helpful Tips & Reminders

Don't Forget Your Water Bottle
Keep the body hydrated before, during, and after the workout for maximum results.

Bring or Buy Your Special Socks
To optimize your workout and keep you safe and injury-free we require grip socks in every class.

Arrive 10 Min Early To Your Machine
To meet the instructor, get familiar with the machine, and adjust its settings to your level.

12-Hour Cancellation Policy
If you need to reschedule your class, we require 12-hr notice - no exceptions. More info here.
For more information on class booking and cancellation requirements, visit the Policies Page.
What will you love most about Studio 45?
Finally, a Workout I Always Look Forward to
"I've been looking for a workout that I actually look forward doing and I'VE FOUND IT! Whether it's starting my day at the 6am classes or ending a busy work day with a 7pm class, I always feel better after taking a Studio 45 class. The instructors and the small community aspect keeps me coming back for more!"
The Friendliest Studio for High-intensity Pilates
"Unlike other studios I've visited, everyone at Studio 45 has been so friendly and social - both the instructors and the members! I have felt so welcome from day 1. I love how intimate it is - you get personal attention from the instructors, who are each excellent at what they do."
I Feel Super Accomplished After Every Class
"I did the month intro and it was definitely worth it. I look forward to every class, and feel super strong and accomplished after, not to mention building core strength using muscles I never knew I had! Studio45 is truly one of the best workouts I've ever done. All the instructors are great, and the studio is very clean. Highly recommend!"
Experience The Pacific Northwest's Most Rewarding Workout
What are you waiting for? Getting started is as easy as 1-2-3!

Book Your Spot
Book a class to reserve your individual machine in the studio.

Come To Class
Show up ready to work hard and challenge yourself for 45-minutes.

Feel & Look Your Best
See your body transform into a stronger, better, healthier you!
Visit Studio 45 in Seattle or Portland